Moving into the digital realm through a website will help you to display and give prestige to your brand by telling Internet users what you have done and what you can offer, whether it is products, services or events. Choose wisely the type of website according to your strategies.
Did you know that being present in Internet helps immeasurably all kinds of companies in Mexico to grow?

Brands of all sort of industries and targeted to all types of customers (Bussiness to Bussiness – Bussiness to Consumer) use websites to communicate their history and value proposition so that anyone may have access to it quickly and easily, especially during a time when the public's habits are increasingly linked to the digital community. .
Expanding your reach with an effective website gives users the possibility to access the information about your business 24 hours a day and 365 days a year.
Nowadays, having a website for your brand is very easy, but harnessing it demands work and a clear content strategy.
Perhaps you are interested in
Technology applied to SMEs: the new normal
---
How do I start?
At present, it is unthinkable for a brand not to be present in Internet given that having a website helps us to have credibility with prospective clients and be visible in the search engines. In your website, people will be able to find what your business does, where it is located and, most importantly, how to contact you.
The first thing you have to do is

obtain an Internet domain

or, in other words, the address or name with which Internet users can identify your website, , it should be short and easy to remember, apart from being related to the essence of your brand and you should check that no one else has that domain. Consider at least three options for your brand.



Acquire a web hosting

, which is a space in an Internet server to store data and files necessary for the correct operation of your website. There are several types of web hosting and the one you will need will depend on the size of what you have in mind.


3. After choosing a domain and acquiring a web hosting, the next step is to

choose a platform to create your website.

.The process of creating a website depends to a great extent on what you do and where you want to go. There are several systems to manage and develop your website.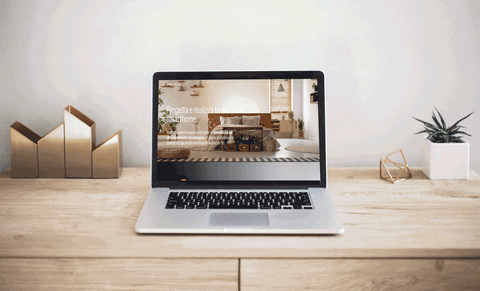 ---
What type of website do I need?
You have to decide on what your website will be about and, with a correct execution, you will gain prestige and recognition within the digital realm, which is ideal to obtain more clients. Your website depends greatly on the business you have. Websites may be:
Perhaps you are interested in The new way to learn and teach: live streaming

Grow, measure, improve
The journey does not end here: this is only the beginning! It should be clear for you that if you are to turn your project into the best version of itself and stand out from your competition, you should consider the following:
Know your customers

: where they are from, what they are seeking from business like yours and the type of communication between you and them. A good improvement strategy is to track your competition.



Compile statistics

: Google Analytics is one of the best tools to know how much time Internet users spent in your website, where they found you, etc. Use these data to detect your areas of opportunity and continue improving.



Gather feedback

: the users of your website should be your main focus, learn how you can improve the quality of your website based on their behavior and, if possible, gather feedback from your customers.


Leveraging your website will indeed increase your sales and allow you to be everywhere. If you still have questions and want advisory on how to take your brand to the next level, contact us to develop together the solution that best suits the needs of your business.